Hello and welcome! I am so excited to have a platform where I can share my products, achievements, and thoughts. 
I wanted to share the story behind my shop and a little bit about me. I started Tenacious Tulip in 2020 with big dreams and a SUPER supportive husband. I tried a few things, learned a few things, and made a lot of hard decisions. I am focusing more on designing great products and enjoying time with my family.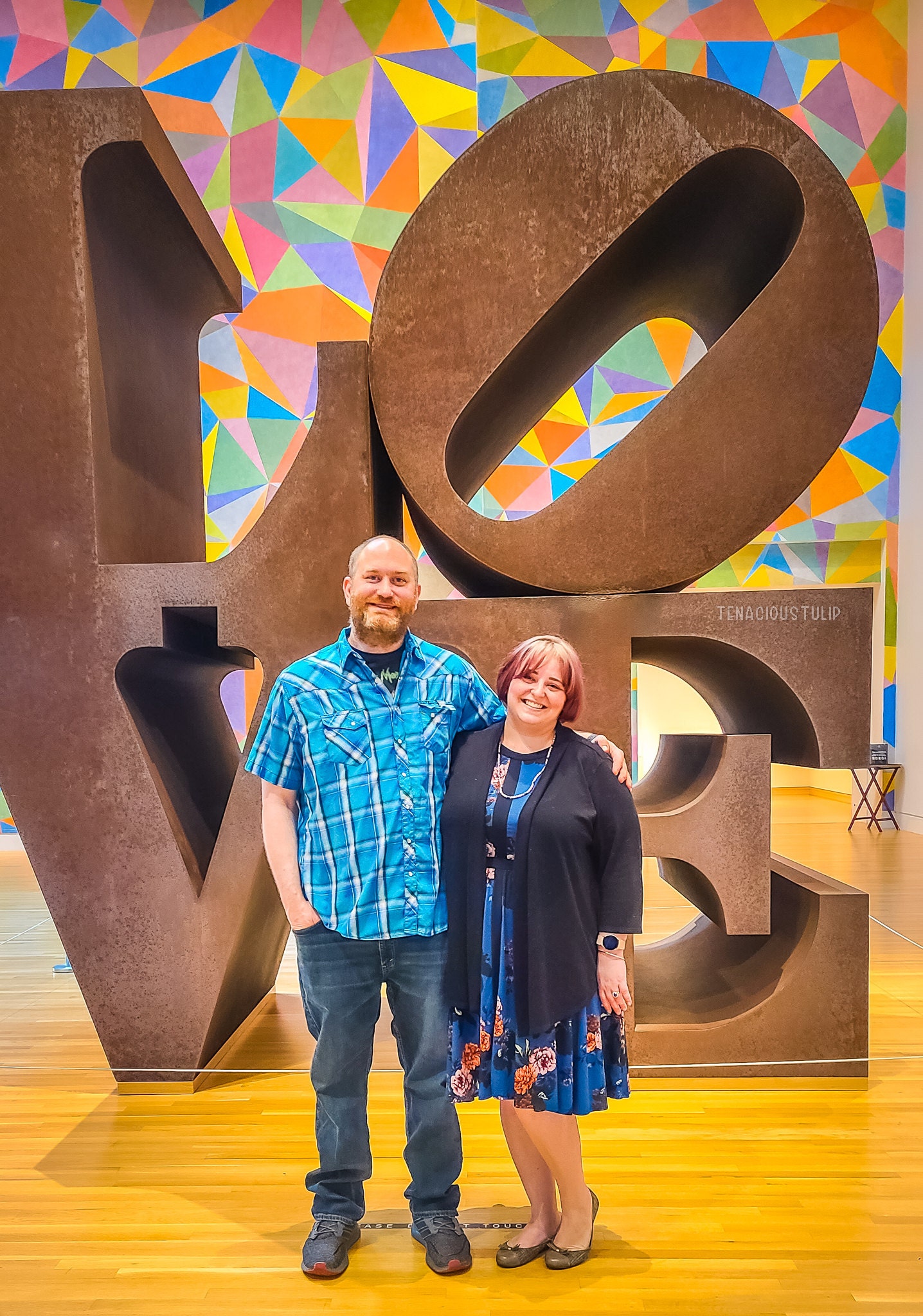 This is my super supportive husband. He encourages my big dreams and has spent countless hours helping me. 
When I started my shop, I wanted to sell stickers and decals. They are so much fun, and I had so many ideas running through my head. I've had enough success to encourage me to keep going. Everything right now is still a learning process as I take on more intricate designs and bigger projects. I'm getting ready to launch something awesome - and I can't wait!
Right now I'm focusing on being a supportive partner to my husband, a role model for my daughter, my professional pursuits, and maintaining my peace. I have three cats and three dwarf hamsters.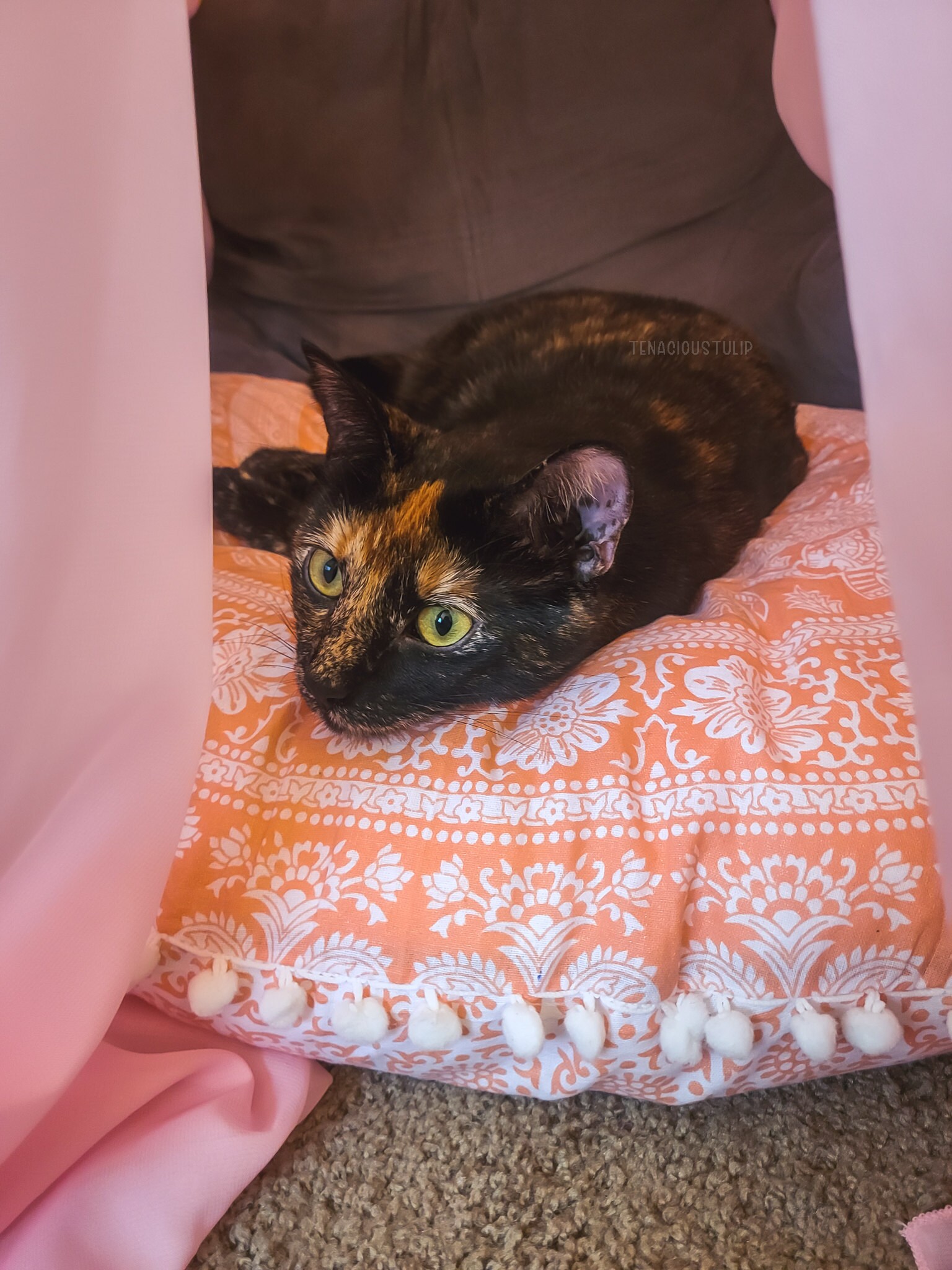 Here's the newest kitten we adopted - this is Starlight and she's the most chaotic being in the house, but I wouldn't have it any other way!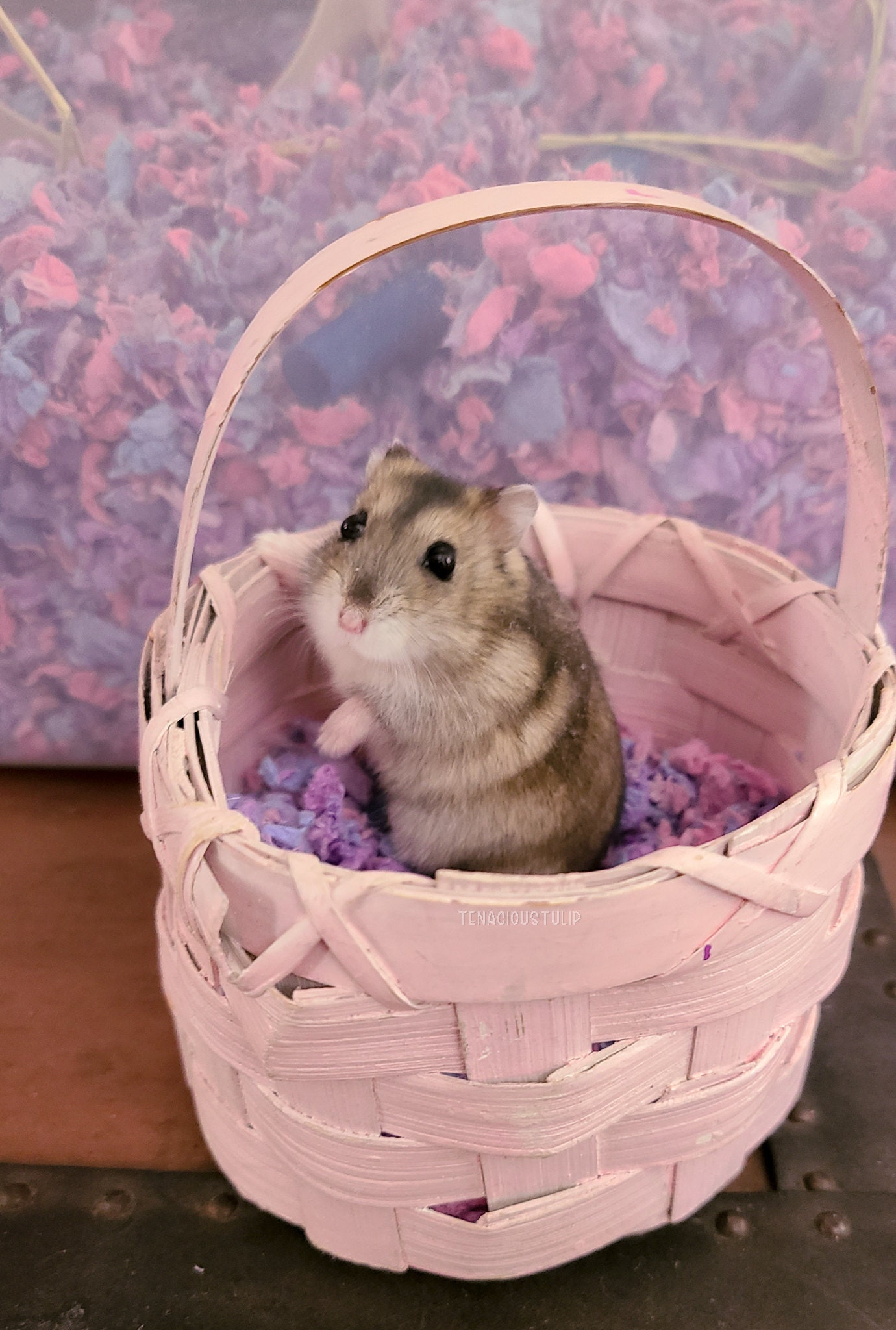 This is Piper, my adorable dwarf hamster. I've only had her since the middle of June, so I am still learning a lot. She is so much fun and it's amazing how much joy these critters bring our family!
I also spend my time reading, cooking, and constantly learning new skills. Right now I'm working on my digital art skills - I've figured out Photoshop and working on using it like a pro, and I'm in the process of learning Illustrator, InDesign, and Procreate.  I'm working on a certification for my professional life too. So I spend a LOT of time working on tutorials. I really enjoy LinkedIn learning, there are a lot of great courses and instructors! Some of the other places I find tutorials are Art with Flo and Cristin AF Designs. I've linked both of their websites so you can easily find all of the cool things they teach. One of my biggest relaxation activities is practicing lettering on my iPad, and Cristin AF has amazing lettering tutorials on her Etsy page.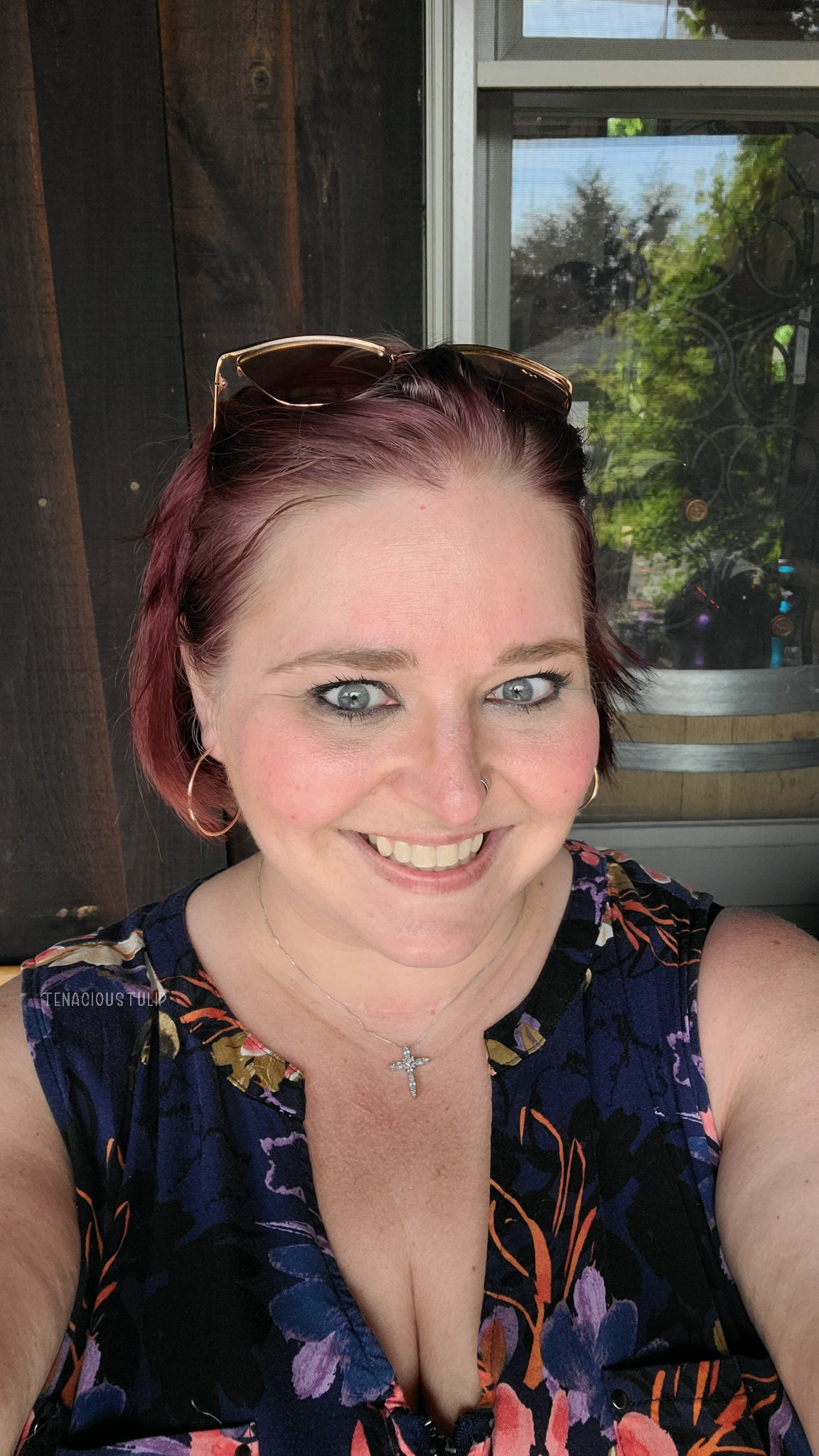 I can't promise I will always have new products - I list them as creativity strikes me. I love taking custom sticker and decal orders, and if there's something you are looking for I would be happy to work with you to see if we can make your vision come to reality. 
I'm not really sure where I'm going to take this blog - I know I enjoy sharing and sometimes this might be just me getting my thoughts out, and other times talking about new products, how I make them, and who knows what else. 
I'd love it if you would follow me on social media - Facebook, Instagram, and TikTok. If you have questions about my products or how I make them, I'd love to take the opportunity to talk about them. Please feel free to email questions or concerns to lindsey@tenacioustulip.com. 
I look forward to this journey!
XOTT