Please note the following post contains affiliate links, where I may receive a commission for any purchases made. 
Exploring New Paths
I've been doing a lot of thinking lately about what direction I want to take Tenacious Tulip. I've dabbled in a few things here and there, and I'm ready to explore new ventures.  So I am going to work on more digital files for you to enjoy. 
Making digital files is a labor of love. You don't see the impact right away. You may have to wait months to have one person even buy your digital file. Some never take off, and others sell like crazy.
I love to create! I think that's why it's so hard for me to choose a direction to take my shop. I want to physically create things too, and I will continue to do that. So you will see some physical products in the shop, I'm just going to be focused on digital files. 
What can you do with digital files? 
There are so many things you can do with digital files! My favorite is to make decals and stickers out of them. I use my Silhouette Cameo 4 to cut them out. You can also put the designs on apparel, like shirts, bags, and more! When I create digital files, they all come with a commercial license to sell a physical product and up to 1,000 print-on-demand products. So as long as you are not just reselling my digital file, it's up to you on how you want to use it.
Where do I get my fonts and graphics to create?
As a designer, I'm tempted to make everything from scratch, but sometimes that's just not feasible. Fonts are a complicated project I have yet to tackle! Sometimes I need a quick graphic to really pull everything together. So I use Creative Fabrica for commercially-licensed fonts and graphics.  I love Creative Fabrica for so many reasons. They have high-quality fonts, graphics, backgrounds, procreate brushes, Photoshop and Illustrator tools, and so much more. You can purchase files individually, however, their subscription plan is phenomenal. There are other design resource websites that limit your downloads per month, but Creative Fabrica does not. They also have a tool called Spark that is AI-powered to help you create graphics if you can't find what you are looking for!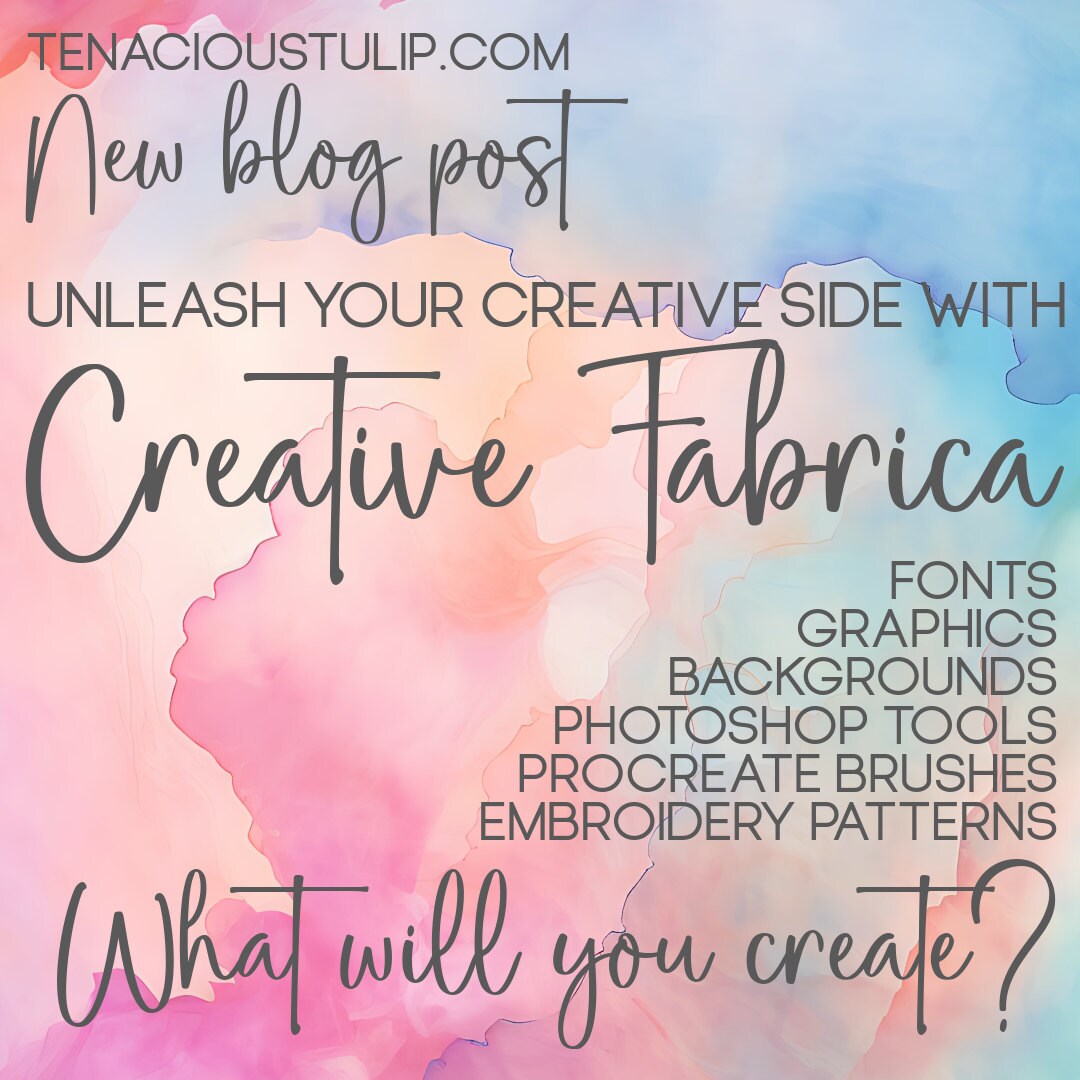 The fonts and the background in the above image were made with assets from Creative Fabrica. 
With so many options for digital files, I'm so honored you are considering the ones I create. I love creating, and I'm learning so much. If you need a custom file, please don't hesitate to reach out. I'd love to create for you!
XO.LD.